Dance Ministry
Mission: To inspire worship, to illustrate the Word of God and to usher in the Holy Spirit through interpretive dance during praise and worship service.
Drama Ministry
Mission: To minister the Word of God through drama, plays, skits and monologues; to illustrate the Word of God by making real life situations come to life onstage.
GSA: Young Men's Ministry
Mission: To provide guidance, advice and motivation to boys and young men, ages 12-18, to help them make better life decisions. GSA emphasizes personal responsibility and accountability. It encourages us to be our brother's keeper, and focuses on young men bonding with one another and older mentors helping to show the way.
Hospitality Ministry
Mission: To establish a warm and welcoming atmosphere at NBCC while demonstrating the love of God through the provision of food & refreshments to our members and guests as called upon during services and special events.
Men of Valor Ministry
Mission: To provide quality service as hosts by physically opening doors, greeting guests with a warm smile, and sharing the love of Christ through humble service. Men of Valor works in coordination with our ushers and the parking ministry.
Concierge Ministry
Mission: The Concierge Ministry's primary focus is to display Five-Star hospitality, outreach and love by serving members and guests during their visit to NBCC's restroom facilities. We want to take care of every detail of welcoming our guests by ensuring the cleanliness of facilities, providing lotions and other novelties.
Intercessory Prayer
Mission: To intercede to God through prayer on behalf of our Church Pastor and its members. This is a ministry for those who know, there is power in prayer! Intercessors are scheduled to pray before, during and after services.
Mime Ministry
Mission: To honor God and express worship through interpretive dance and finely choreographed movements.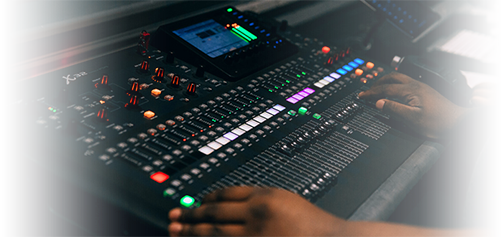 Multi-Media
Mission: To provide quality sight and sound (i.e., audio and video) at NBCC for all church related functions.
Music Ministries
Mission: To usher God's people beyond the veil and into His presence by setting the atmosphere for ministry of the preached Word. Various music ministry opportunities include the NBCC choir, the NBCC praise team and the NBCC musician team. Come and "Make a joyful noise unto the Lord!"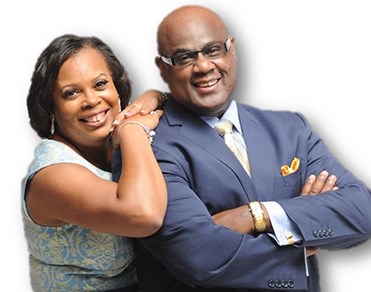 Pastor's Aide
Mission: To honor, serve and assist the Senior Pastor, the First Lady and the First Family, according to observed and expressed needs during general church services, functions and speaking engagements.
Gatekeepers
Mission: To ensure the safety and security of the Sanctuary; To maintain decency and order during worship services and church events; and to act an an extension of the Welcome Ministry.
Sister to Sister Ministry
Mission: To help hurting women heal from the spiritual, emotional and physical pain from their past. This ministry provides a safe and confidential environment that allows participants to safely discuss the intimate issues of their past without judgment or disclosure; thus, allowing God to heal them.
Usher's Ministry
Mission: To serve the church body and visitors with kindness and excellence as they greet, seat and graciously serve in every capacity.
Congregational Care
Mission: To provide emotional, physical and spiritual support to members of the congregation and their families in a personal, compassionate and caring way.
Bookstore
Mission: To provide Godly resources that will add grace and peace to the lives of believers through the knowledge of God and of Jesus our Lord
Youth
Mission: KIDS Connected is church for kids! It's not a nursery or child care. We've created an experience for children ages 18 months up to 11 years that will introduce them to Jesus and help them learn about the Bible in the way that suits them best: With fun!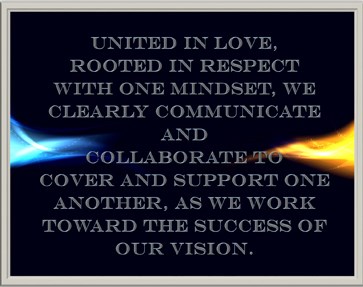 Unity Statement