Senior Housing Project Covenant
Our Senior Housing project is moving forward.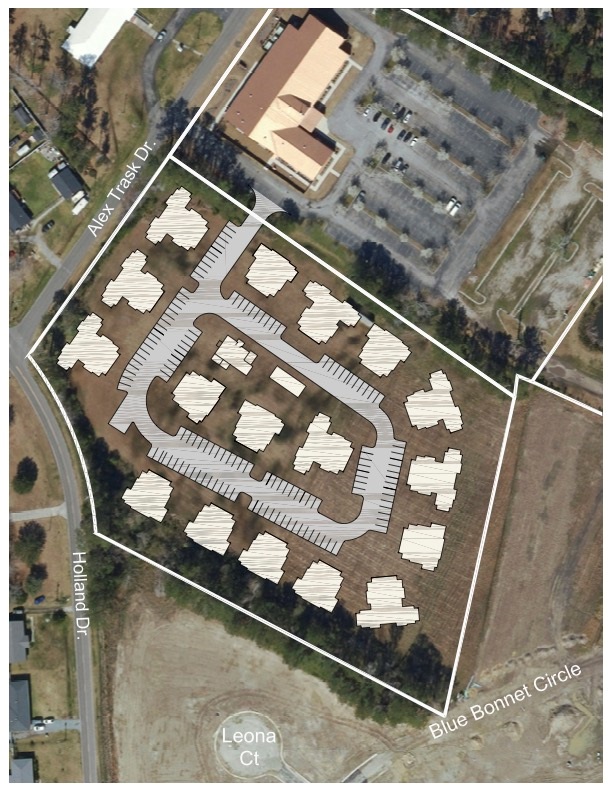 Phase 1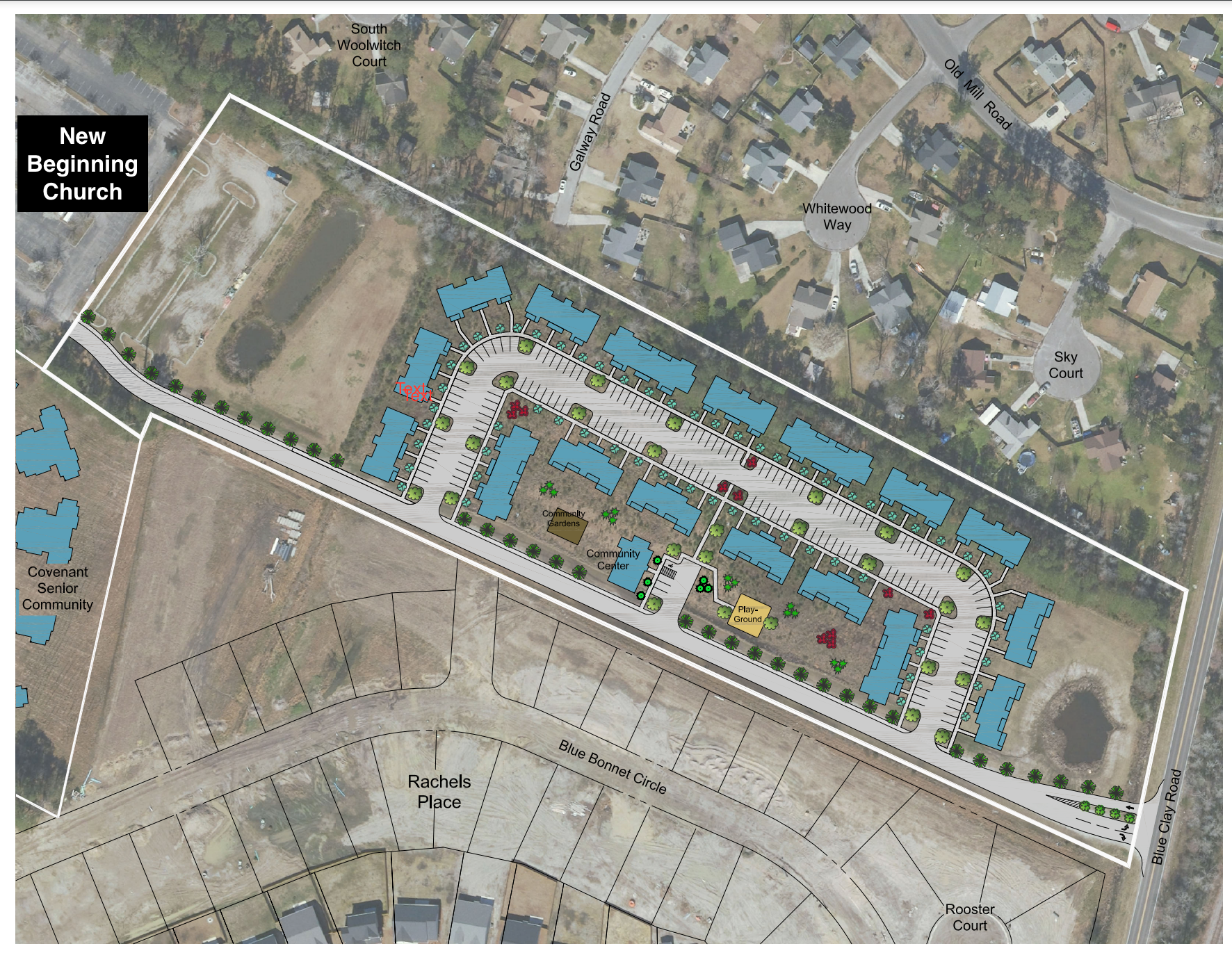 Phase 2



Enclosed is the notice sent out to our adjacent neighbors to explain the proposal, and to answer any questions.

Notice of an Information Meeting February 9, 2022
To: Adjacent Property Owners

From: Cindee Wolf
Re: The Covenant Family Community

A Performance Residential Townhome Development
The New Beginnings Church is working towards the final stage of their community development project. The Senior Community phase, along Holland Drive, is ready to start construction soon. The lands along Blue Clay Road are now also planned for townhomes. This proposal would require a Conditional Zoning District approval from New Hanover County.
A Conditional Zoning District allows particular uses to be established only in accordance with specific standards and conditions pertaining to each individual development project. Essentially, this means that only that use, structures and layout of an approved proposal can be developed. An exhibit of the project layout is enclosed. The buildings each have four (4) units of attached / single- family homes. There is a mix of 1 and 2 story roof heights.
The County requires that the developer notify the property owners within a 500' adjacency to the project and hold a meeting for any and all interested parties. This is intended to provide neighbors with an opportunity for explanation of the proposal, and for questions to be answered concerning project improvements, benefits, and impacts.
A meeting will be held on Monday, February 21 st , 6:00 p.m., at the New Beginning Christian Church, 3120 Alex Trask Dr., Castle Hayne. If you cannot attend, you are also welcome to contact me at telephone # 910 - 620 - 2374 or email cwolf@lobodemar.biz with comments and/or questions.
Another alternative will be to join the meeting via this ZOOM link:
https://us06web.zoom.us/j/85142954108
A report of the meeting, and any other contact, is included along with the rezoning application.
Prior to this project being reviewed by the Planning Board & Commissioners, you will receive subsequent notices of the agendas directly from the County. Those meetings provide public hearings for comment on any issues pertinent to approval of the proposal.
We appreciate your interest and look forward to being a good neighbor and an asset to the community.
P.O. Box 7221, Wilmington, NC 28406 * Telephone: 910-620-2374 * Email: cwolf@lobodemar.biz